Katt Williams is giving "cruising the mall for chicks" a whole new meaning.
We got the comedian at the Westfield Mall Wednesday in Culver City -- our photog, Charlie, was also there and happened to bump into him. He had to convince Katt he was a legit TMZ employee.
Anyway, it all got pretty hilarious when Charlie asked what Katt was shopping for in the mall. It wasn't clothes, shoes or accessories. Think Build-A-Bear ... but for adults.
You just gotta see how it played out, especially when some young fans walked up to Katt for a photo. Don't worry, he keeps it clean for the kids.
Katt's ripping a page from Lil Wayne's playbook -- 'cause he ain't got no worries days after getting chased by an angry, gun-toting husband in the ATL.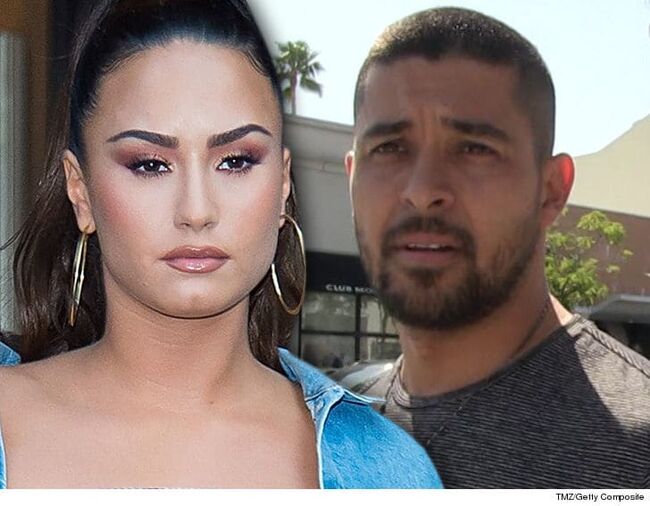 Demi Lovato is still in rehab -- nearly 2 months after her overdose -- and one person has put his life on hold to be a constant presence -- Wilmer Valderrama.
TMZ has learned Demi quietly transferred from a rehab center on the East Coast to another facility that is world-renowned for its addiction programs. She's been at that facility for more than a month, and Wilmer has flown there several times during visiting days to be with her.
Several people in a nearby town tell TMZ, they've seen Demi and Wilmer at a local Starbucks several times, and it appeared to people in the shop they were boyfriend/girlfriend.
We don't know if they're back together ... what we do know is that Wilmer put everything on hold when Demi almost died from an opioid OD on July 24 and was a constant presence at the hospital, where she spent nearly 2 weeks.
Demi and Wilmer were together for 6 years and split back in 2016.
As for rehab, the facility offers intensive, long-term treatment for drugs and alcohol and is very much a group program. In fact, Demi was also seen several times at the Starbucks with other patients from the rehab facility.

Sarah Ruth
Want to know more about Sarah Ruth? Get their official bio, social pages & articles on Forks\\' #1 HIT Music Channel!!
Read more